Join Us Live in July!
The Wingman's Path to Positivity
Live Practice Sessions
The time is getting near…  Our live practice sessions are coming…
Everyone is Super-Excited!
Come one, come ALL.  Bring your friends, bring your team, bring yourself.
If you haven't registered yet, now is the time.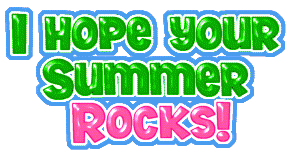 Are you ready to ROCK your summer?  
Do you have a goal you want to achieve?  Are you prepared to achieve it?
Do you believe…
a spark of positive energy might help you to achieve your goal?
if you look at your goal from a different angle, you will see a different view?
when you are in a place of higher vibration, you see more clearly, and your actions become more inspired?
We do too!
Join Michael Gross, and many other Wingmates, as we share positive energy, practice raising our vibration, and continue to move our lives in the direction of our choosing.
One thing is certain…  We. You, me and everyone in that room will leave feeling more empowered, focused, hopeful and confident in obtaining our goals.
So get yourself ready to absorb some powerfully positive vibes that will raise your happiness quotient and help you set the tone for living a life of your choosing.
Summer of Fun Tour
 Wingman's Path Live Practice
Wednesdays:  July 11th, 18th, and 25th
6:30-8:00 P.M.
Live Practice Sessions. Come prepared to do lots of energy raising and positivity practices. Bring pen and paper.
Where: Qdoba, 1630 Kings Hwy N, Cherry Hill, NJ 08002 (Ellisburg Circle Shopping Center).
Investment: $20 for one, $50 for all three.
Btw… I would never want a financial hardship to deter anyone from participating.  I can always use volunteers, wingmates, and other positive energies.  If money is an issue, contact me, via email, private message or text.
Now let's start having some fun.
Your Wingman,
Michael
Each session is limited to 20 people. Reserve your spot now via PayPal.